Denmark and our preparations for it are driving me around the bend this morning (about which I'll undoubtedly rant later), so I'm distracting myself by packing and taking care of errands – and making bacon, which I hear is not crispy in Europe.  (Thanks for the heads up @enniscath and @eskay8)
In any case, one thing I wanted to start doing is posting more pictures of this adventure – so I thought I'd share a few from my pets wearing a sweater – a gift from someone who should know better.  (thanks Lynette!)  we put them on a couple nights ago, when it came back from Toronto with me.
Anyhow, It's cruel, and I don't believe in making animals wear clothes, but it's too good a picture not to share.  The cat (Ollie) actually looks like he's cooperating.  And Ollie never cooperates with anyone about anything.  I think it's the box, which mellowed him and took off the edge.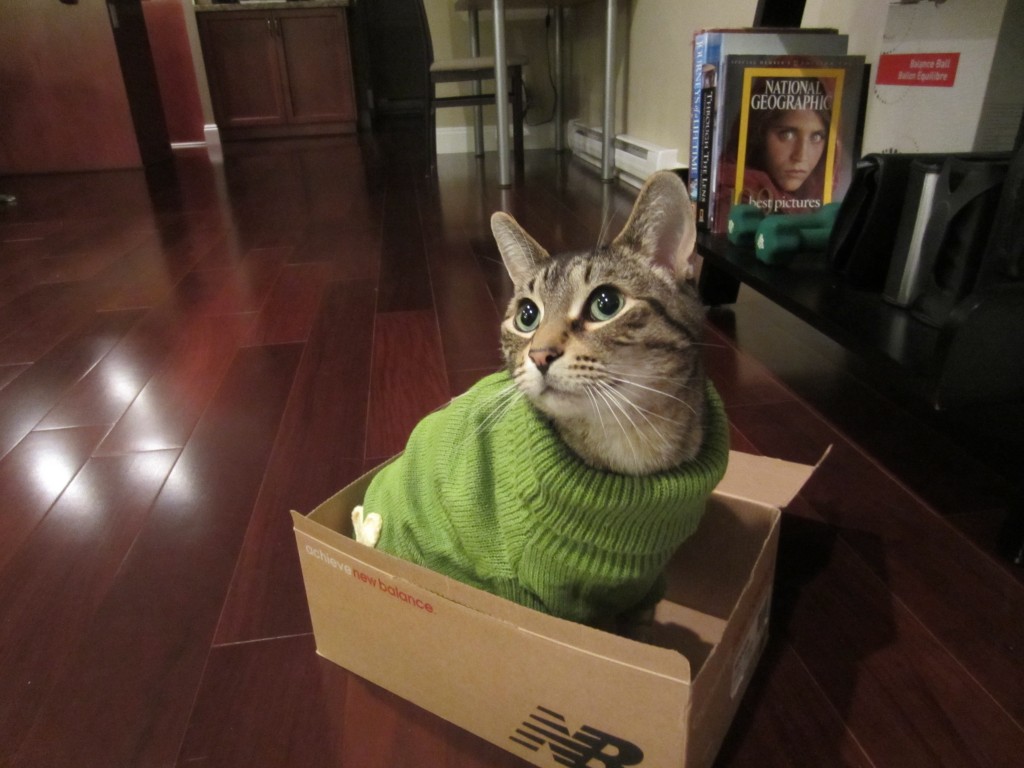 The dog, unfortunately, is a bit less cooperative: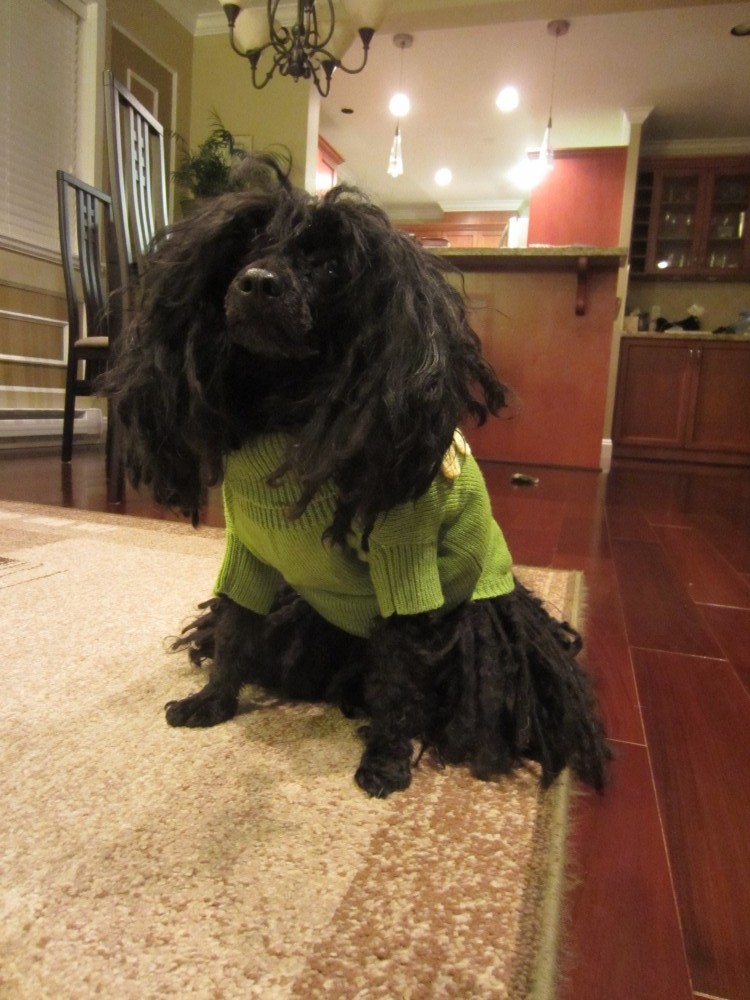 Both pets are somewhat oblivious to the changes that are happening this weekend, and I suspect the sweater threw them off the sent…  they've both so happy not to be wearing it that they're not complaining too much about the other changes going on.  All in all, mission accomplished. (=