Nothing is open in Aarhus, today. Nothing at all.  So, for something to do, my wife and I went for a walk along a trail near our house.  We saw about 15 people on our walk, which makes that the most people we've ever seen out in our neighborhood on a single outing, outside of the grocery store.
In any case, the walk was pleasant, and we walked by what looked like a dog agility course, so maybe it wasn't a bad way to spend an intensely quiet Xmas day.
I thought I'd share a quick snapshot I took with my phone.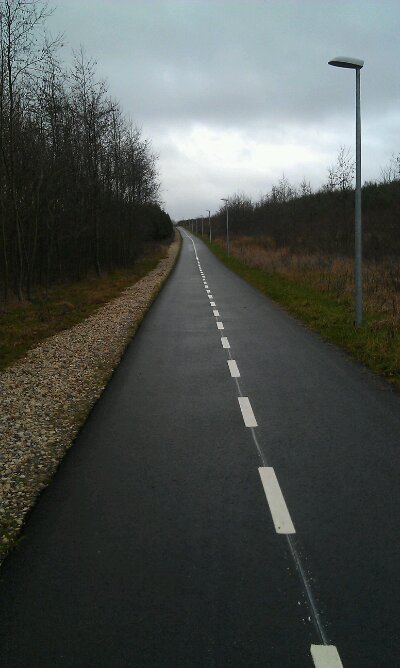 Welcome to my neighborhood.