Life isn't all doom and gloom in Denmark, although you might have thought so with some of my earlier posts.  That said, there are still things that are challenges to overcome.  Fortunately, it's great to have a few friends around who have helped out quited a bit – and I've received some support lately that's helping out quite a bit.
I thought I'd share a few pictures I've taken this past week.  Yes, they were taken with my phone, so they're not great, and I even find composition difficult compared to my usual camera.  Fortunately, I expect our stuff will be arriving in a week or so.  I CAN'T WAIT!!!!!
First picture:  We had a gloriously sunny day on Saturday, so we took some time to go downtown and find the market.  Admittedly, produce available in Denmark in January is limited, but there were a few things out.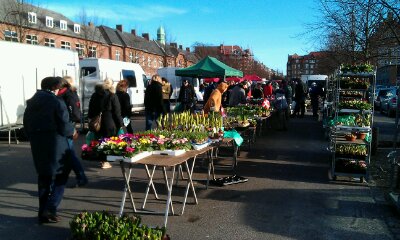 Next, My cat has found the empty rooms in our house endlessly fascinating.  Here he is checking out the back yard.  Normally the doors to the extra 3 rooms are shut, but occasionally I let him in for the entertainment factor.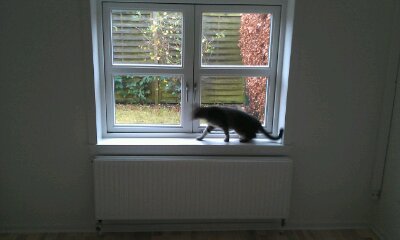 Then there are sunsets.  Although they happen around 4:30, they can be pretty when the clouds don't obscure it all.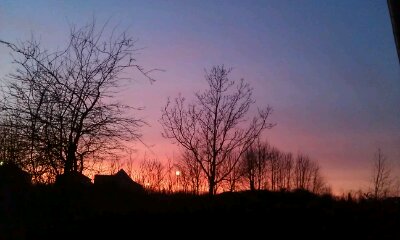 And one more.  Looking across the back yard.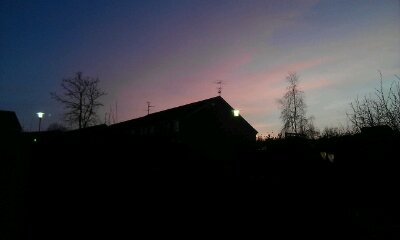 There you have it – a quick glimpse of Denmark.   Hopefully the quality of the photography will improve drastically once my camera arrives!