Some shots from my room tonight.  Last night was an ultra modern hotel, and tonight's is retro.  A classic study in contrasts. I'll have to remember to post the pics from the other hotel later.  Anyhow…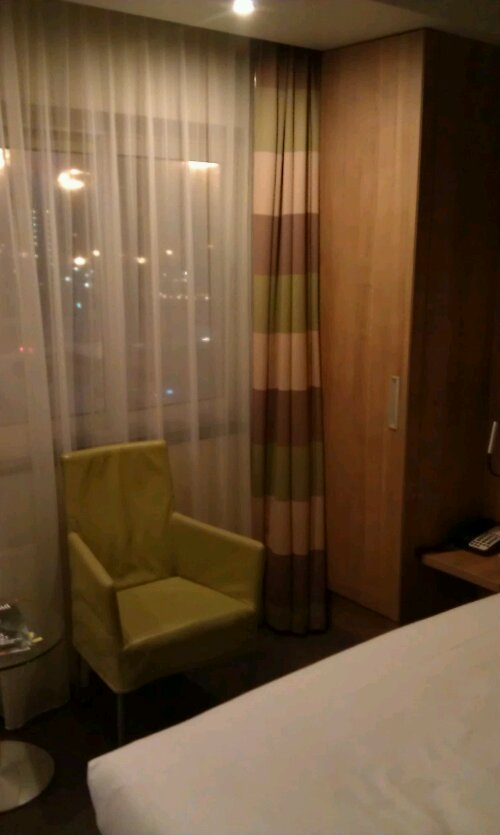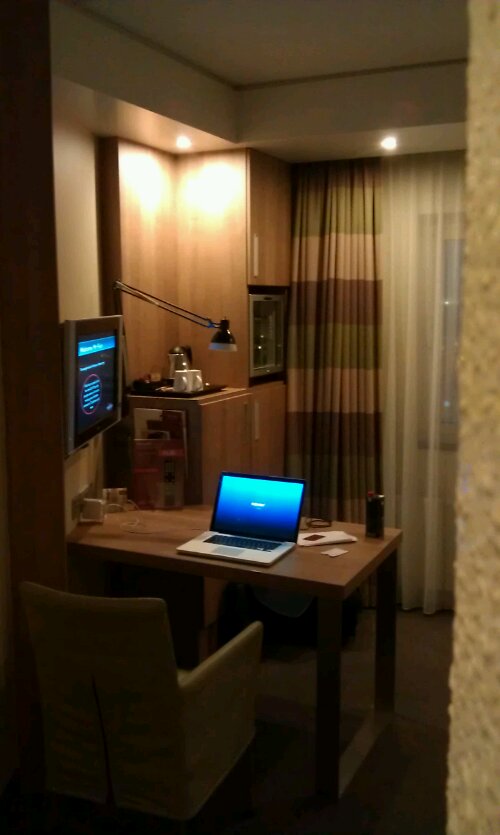 No shag run, but the wood panels and green plastic chairs have me wondering where they found the time capsul.
Btw… It's Holland.  And, playing in to every stereotype I know about Holland, my room looks out over a giant field of bicycles and the front door of the train station.