I was fortunate to have been able to tag along with some good friends from work yesterday to do some shopping in Germany.  We spent the day in Flensburg, a reasonably small border town, where all of the goods are about 1/2 the price they'd be in Denmark.  Not a bad way to spend a day – and, equally important, we were able to find a lot of simple stuff that you just can't find in Denmark (e.g. corn meal, cheap condiments, salad dressings, etc.)
Anyhow, I thought I'd share some pictures, 'cause Flensburg is pretty cute.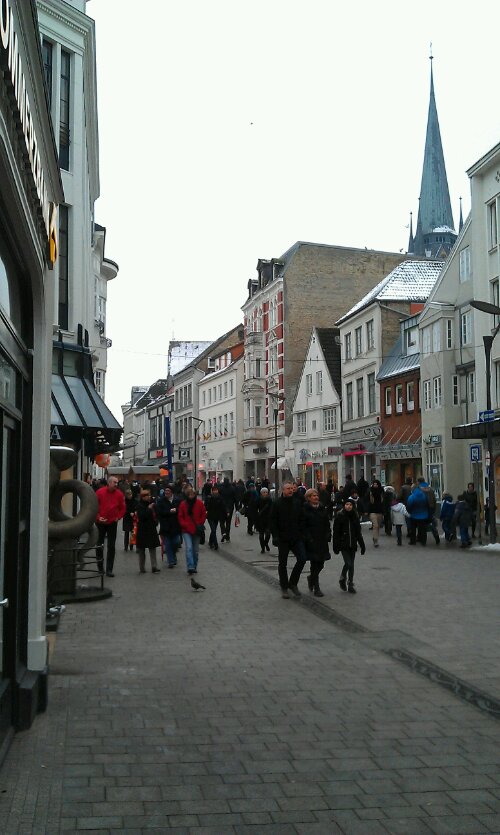 The main pedestrian shopping area.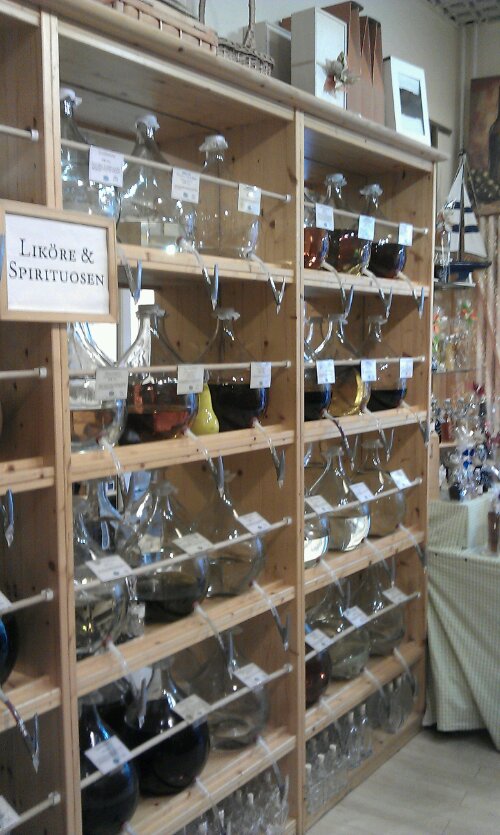 A cute store, selling liquors, spirits, oils and other liquids in "bulk".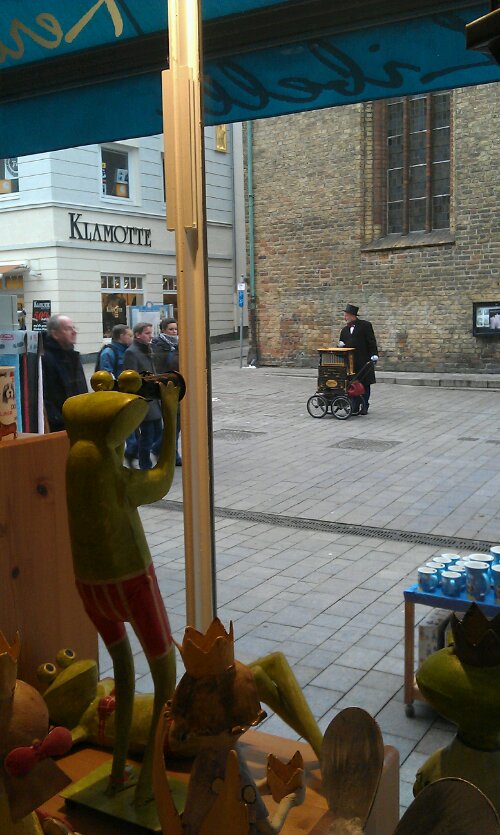 A hurdy-gurdy player (they still exist!) who cranked out a version of Mac the Knife.
The docks, with a bit of snow.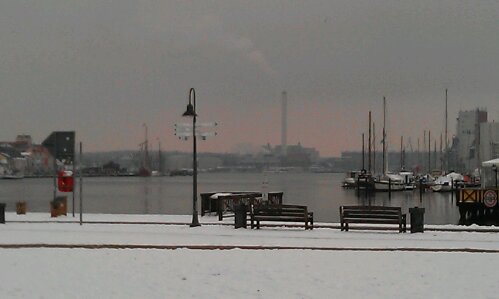 And yes, I even had my hair cut while we were there, which was an experience in itself. They started by asking if I'd like a wash, whether I'd like them to use scissors or a trimmer and which blades I'd like them to use on the trimmer.  I believe the translation my friend gave was "He doesn't know – just be creative!".
In the end, my haircut didn't turn out too badly.