There is SO much going on right now in my life that I've just been holding off talking about anything recently – but I haven't abandoned the blog.  I'm just trying to find a better balance.
Anyhow, I have some entertainment to share.  I often find myself thinking "I never imagined I'd be doing…..  in Denmark."
Today, that phrase was wrapped around "biking to work with a two-foot (60cm) tall stuffed Emperor penguin in my backpack."  Obviously, it wasn't high on my list of things to do, but it was a gift to a colleague's daughter, and yes, I do bike to work every day.  So, in the back pack in went.  And clearly it didn't fit.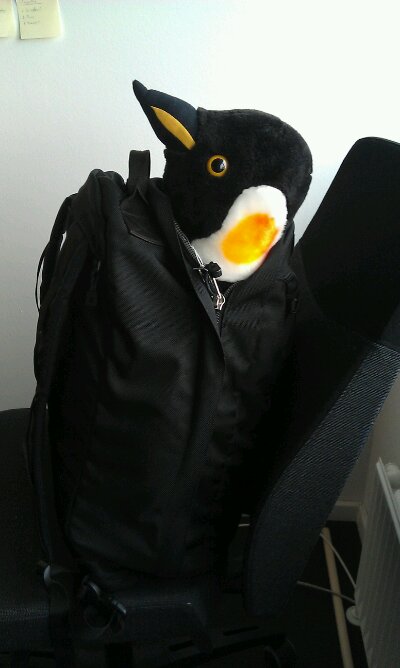 Plenty of people stopped to stare at it – and me – along the way this morning, but the story doesn't end there.  My colleague also biked to work, and he got to bike home with the penguin on *his* bike as well.  So, here's a picture of the penguin in the pannier, before he went home… and I'm pretty sure the stares won't end till the penguin arrives at it's new home.