I thought I'd share two pictures from the other day.  They're far from good, as I took them on my phone, but they're interesting.  We'd been having on and off rain, some of which has been positively torrential.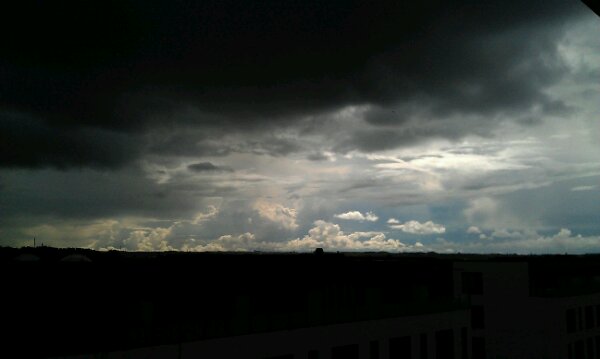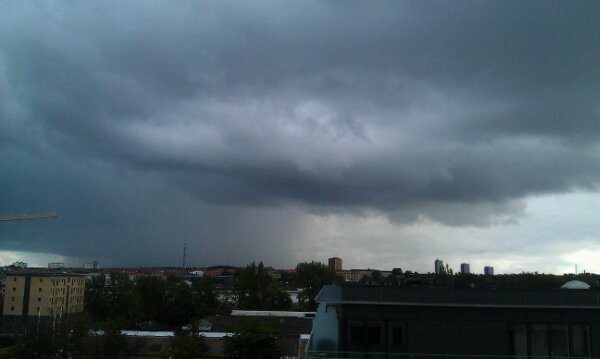 Both pictures were taken from my balcony – and you can see the rain coming.
I can't say that I'm enjoying the Danish summer, really.  It's either cold, rainy or both, for the most part.  In defence of Danish summers, though, I've been told that this is the coldest one in the past 20 years, so that might explain my rather unenthusiastic attitude.  Frankly, the best part of it is that only every 2nd day is windy.