While all of you have been busy with work, I was up early to do some photography.  It was a cloudy morning, but the 2cm of fresh snow kinda made up for it.  I uploaded a few others to my photography site on monday evening, and if I get around to it, I'll put a few more up tonight.
For now, here's my favorite from this morning.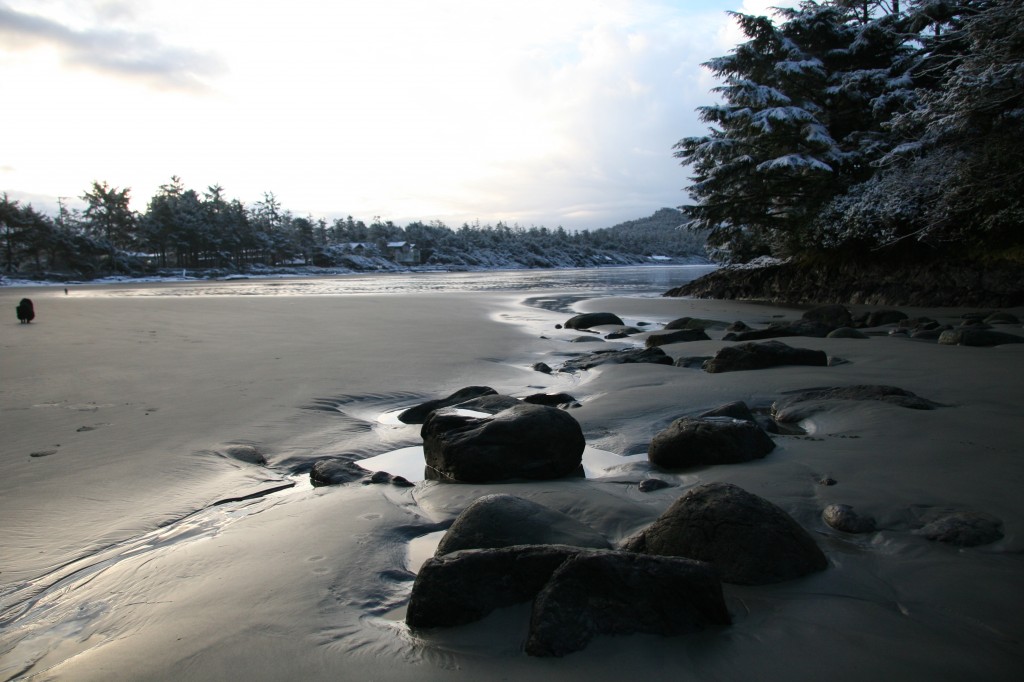 Yes, the black dot on the left is my dog.